Restorative Dentistry by North York Dentists
Restorative dentistry involves dental procedures that restore or replace damaged or lost teeth.
Our North York dental team offers all aspects of dental restoration, from cavity fillings and crowns and bridges, to dental implants and root canal therapy.
You can trust Jane Street Dental to help you maintain a healthy and confident smile with our range of restorative dental services. Below is some more information on some of the restorative procedures we offer.
Tooth Coloured Fillings
Tooth-coloured fillings (also commonly referred to as composite fillings) are created to closely match the existing colour of the natural tooth being treated. Composite fillings tend to blend in very well with the natural appearance of the existing teeth, and therefore are less noticeable than traditional materials like silver amalgam. With this technique, our dental health team employs a state-of-the-art light system to harden the composite material to successfully fill and accommodate the cavity space.
During a dental implant procedure, a titanium-based anchor (or artificial tooth root) is implanted into the gum and jaw to permanently secure and support an artificial replacement tooth. Implants provide a strong foundation for fixed (permanent) or removable replacement teeth. They custom created to specifically match the shade and appearance of the natural surrounding teeth. Implants are often used to fill the space where a tooth has been extracted.
Crowns & Bridges
A dental crown is a form of dental restoration that fully caps over a tooth, often providing support and protection after a root canal procedure while also restoring the appearance of the treated tooth.
A dental bridge, on the other hand, consists of one or multiple artificial teeth to span over and restore a space in the mouth where healthy teeth once where. It is fixed in place by attaching on either end to a healthy tooth or artificial tooth.
Ready to restore your smile in North York?
Our team would be happy to provide a complimentary consultation. Please schedule a visit at our North York dental clinic today.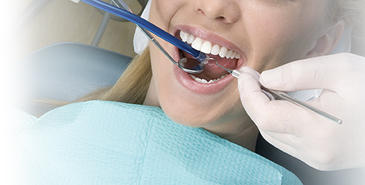 Restorative dentistry is about procedures that restore damaged teeth. This includes fillings, dental implants, crowns and bridges.