Our Jane Street Dental Team
When you call or come in for your appointment, you can count on professional service with a personal touch.
---
Jane Street Dental team is friendly and welcoming. When you call to schedule a visit or come in for your appointment, you can count on professional service with a personal touch. Our North York Dental team is always happy to help with insurance or billing concerns — if you have any questions, just ask! Our hygienists are passionate about making sure our patients take good care of their teeth and gums. They enjoy demonstrating proper brushing and flossing techniques, and explaining the best ways to improve oral health habits. Our Goal is to maximize your oral health and function for a lifetime of happy eating and smiling.

Dr. Maged Mohamed
Dentist
---
Dr. Maged Mohamed is general practitioner dentist who specializes in dental implants, root canal therapy, oral surgery and microscopic dentistry. Dr. Maged graduated from the College of Dentistry at Cairo University in 1987, going on to practice dentistry for many years in Egypt and the United Arab Emirates before becoming a licensed dentist in Canada in 2016. He has been a practicing dentist here since.
Dr. Mohamed remains continuously involved in dentistry courses and teachings, as he believes in the importance of staying up-to-date on the latest advancements within the field.

Dr. Adib Abtahi
Dentist
---
Graduated from the University of Toronto faculty of Dentistry in 2002. He is dedicated to constantly continuing his education and staying up to date with the latest dental technologies and advances.
Dr. Abdihi is highly regarded for his gentle touch and great attention to details. He loves to treat children and help them to establish healthy habits at an early age.

Dr. Nicholas Naurato
D.D.S., F.R.C.D. (C)
---
Dr. Nicholas Naurato is our in house Periodontist. He graduated from the University of Toronto in 2000 in Dentistry, then advanced his education in General Dentistry at the University of Mississippi Medical Centre in 2002.
He graduated at the University of Rochester in Periodontology in 2007 and is a valued member of our team since 2007.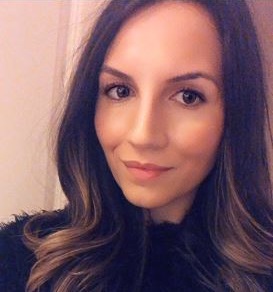 Lucy Montano
RDH
---
Lucy has been with Jane Street Dental since 2015. She has developed a strong and lasting relationship with so many of our patients. Lucy strides in educating patients and motivating them to take better care of their oral health. Her professionalism and passion for patient care exemplify what Jane Street Dental is all about.
Lucy attended the Toronto College of Dental Hygiene and Auxiliaries and successfully graduated in 2013. Outside of work Lucy enjoys traveling and spending time with her family and friends.

---
Dr. Gino Gizzarelli
Dental Anaesthesiologist

---
Dr. Seyed Hassan Seyedzadeh
Dentist

---
Dr. Tarek Kotob
Dentist

---
Dr. Loren Libman
Dentist